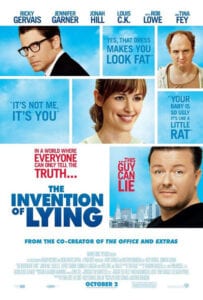 Il primo dei bugiardi – The Invention of Lying è un film del 2009 scritto e diretto da Matthew Robinson e Ricky Gervais.
Con un budget stimato di 18,5 milioni di dollari incassò a livello mondiale circa 32,7 milioni di dollari.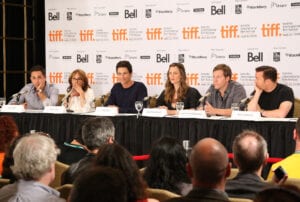 La sceneggiatura di Matthew Robinson che inizialmente si intitolava "This Side of Truth", è stata inclusa nella Black List delle sceneggiature non prodotte ma più apprezzate a Hollywood, nel 2007. Robinson e la produttrice Lynda Obst hanno inviato a Ricky Gervais la sceneggiatura sperando che potesse interessargli. Gervais ne rimase colpito e portò Robinson a Londra per riorganizzare la sceneggiatura e realizzare il film.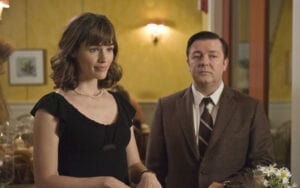 L'idea di Robinson, per il Primo dei Bugiardi, è nata da una scenetta che ha scritto su due persone che hanno un appuntamento e non hanno la capacità di mentire. Successivamente ha ampliato l'idea a più scenari adattandole in una sceneggiatura completa.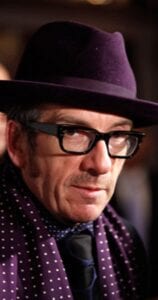 Nella colonna sonora viene inclusa la versione inedita, interpretata da Elvis Costello, della canzone "Sitting" di Cat Stevens.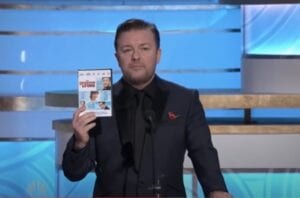 Durante il 67° Glonden Globe, per il quale Ricky Gervais ha ricoperto il ruolo di presentatore, ha promosso il DVD in modo scherzoso.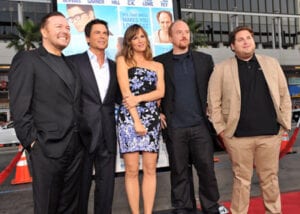 Oltre agli attori protagonisti, il cast è veramente notevole. Oltre a Jonah Hill e Rob Lowe  troviamo in alcune brevi apparizioni: Tina Fey, Jeffrey Tambor, Edward Norton, Jason Bateman e Philip Seymour Hoffman.