Fantastici 4 e Silver Surfer – Fantastic Four: Rise of the Silver Surfer è un film del 2007 diretto da Tim Story.
A fronte di un budget di 130,000,000 di dollari, la pellicola incassò globalmente, 289,047,763 di dollari.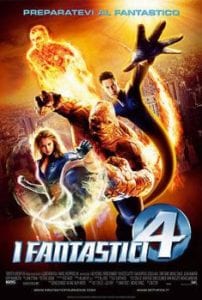 Il film è il sequel de "I Fantastici 4" del 2005.
Il personaggio di Silver Surfer fu interpretato da due attori. Il volto è quello di Doug Jones, mentre la sua voce è quella di Laurence Fishburne.
Le scene ambientate nella foresta, sono le stesse location usate per i primi tre film della saga degli "X-Men".

In questo sequel, Jessica Alba, decise di indossare una parrucca bionda, poichè nel primo film, dove tinse i suoi capelli, li indebolendolì moltissimo.
Il vestito da sposa di Susan venne disegnato proprio per il film, dalla maison di moda Escada.

Andre Braugher rifiutò un ruolo nella serie tv "E.R. – Medici in prima linea" per far parte del cast di Fantastici 4 e Silver Surfer.
Anche in Fantastici 4 e Silver Surfer compare Stan Lee. Questo è l'unico film in cui, durante il suo cameo, viene identificato con nome e cognome.