The Mask – Da zero a mito è un film comico statunitense del 1994 diretto da Chuck Russell.
Il budget del film fu di circa 18,000,000 di dollari. Incassò in tutto il mondo circa 343,900,000 di dollari.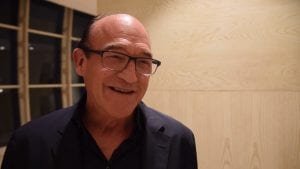 Nei titoli di testa di The Mask, il regista è accreditato con il suo vero nome, Charles Russell.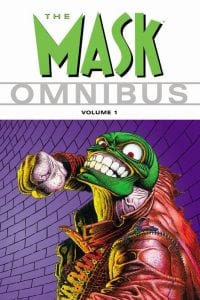 The Mask è tratto liberamente dall'omonimo personaggio dei fumetti creato nel 1989 da John Arcudi e Doug Mahnke.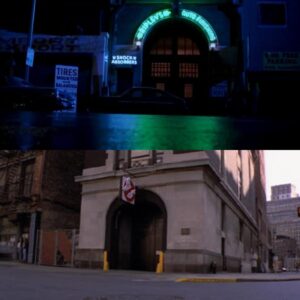 L'edificio in cui si trova il garage "Ripley Auto Finishing" è lo stesso usato in "Ghostbusters" e "Ghostbusters II" come quartier generale degli acchiappafantasmi.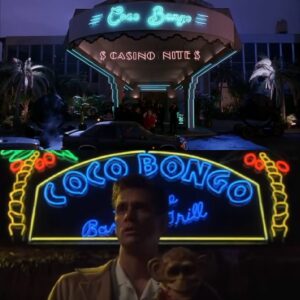 Il nightclub che frequenta Jim Carrey con la speranza di attrarre Cameron Diaz porta il nome di "Coco Bongo". Coco Bongo è anche il nome del bar in cui Jim Carrey, nel film "The Majestic", si reca dopo aver perso il lavoro. Coco Bongo è anche il nome del nightclub di Jim Carrey a Cancun, Messico.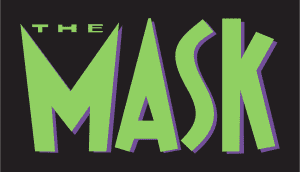 Nella versione italiana del film, Mask pronuncia la parola "Sfumeggiante!", adattamento dell'originale "Smokin'!" e non "Spumeggiante!" come molti credono. Ciò venne confermato dal doppiatore Pino Quartullo nel corso di un'intervista col giornalista Marco Bonardelli per la sua rubrica web "Luci della ribalta."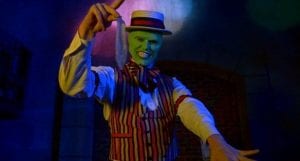 La scena in cui Mask tira fuori dalla tasca un preservativo usato e dice: "ops, ho sbagliato tasca!" venne improvvisata da Jim Carrey.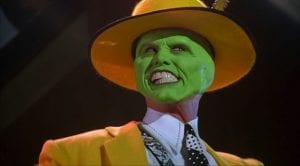 La dentatura gigantesca di Mask, inizialmente venne concepita solo per le scene prive di dialogo. Jim Carrey imparò presto a parlare con l'enorme dentatura perciò la tenne per tutte le altre scene, rendendole ancora più divertenti.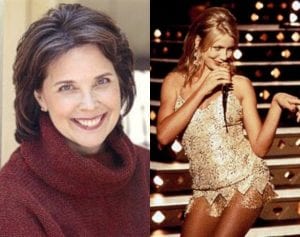 Durante le scene di canto, Cameron Diaz, fu doppiata da Susan Boyd.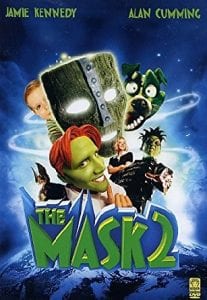 Nel 2005 venne realizzato un seguito, "The Mask 2". Il film ebbe molto meno successo di pubblico e di critica.