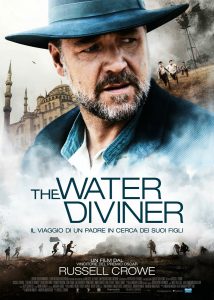 The Water Diviner è un film del 2014 diretto e interpretato da Russell Crowe.
Il budget utilizzato per la realizzazione del film fu di circa 12,000,000 di dollari. Raggiunse un incasso di 22,000,000 di dollari.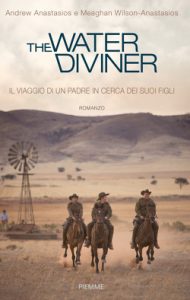 The Water Diviner è tratto dall'omonimo romanzo scritto da Andrew Knight e Andrew Anastasios. Nel quale avrebbe anche interpretato il ruolo del protagonista.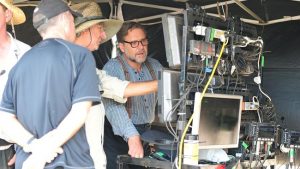 Il 16 Giugno 2013 fu annunciato il debutto alla regia di Russel Crowe per The Water Diviner.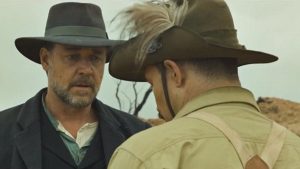 Russel Crowe, in un intervista, dichiarò che Gallipoli fa parte della sua identità culturale essendo Australiano e fu il primo teatro di guerra per il suo popolo. Il copione fece capire all'attore il punto di vista turco, che non aveva mai considerato prima. Dopo cent'anni pensò fosse giusto sapere quale fosse il tributo di sangue pagato da entrambi i fronti.