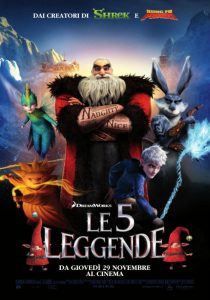 Le 5 leggende–Rise of the Guardians è un film d'animazione del 2012 diretto da Peter Ramsey.
Il budget utilizzato per la realizzazione del film fu di 145,000,000 di dollari con un incasso totale 306 941 670 di dollari.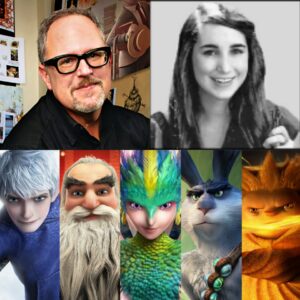 La pellicola fu tratta dalla serie di libri per ragazzi dell'autore americano William Joyce intitolata "The Guardians of Childhood".
La canzone "Still Dream", cantata da Renée Fleming, venne dedicata a Mary Katherine Joyce, la figlia di William Joyce, morta a causa di un cancro nel 2011 all'età di 18 anni. Katherine fu la fonte d'ispirazione per la creazione del libro di William Joyce, dopo che sua figlia gli chiese se Babbo Natale e il Coniglio di Pasqua fossero amici.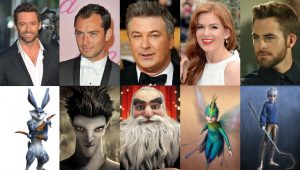 Per la versione originale del film, i doppiatori sono Hugh Jackman di Calmoniglio, Jude Law di Pitch, Alec Baldwin di Nord, Isla Fisher di Dentolina e Chris Pine di Jack Frost.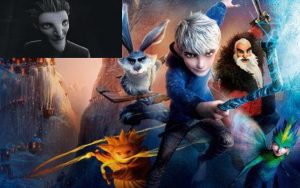 Durante Le 5 leggende non si vede il volto di nessun adulto ad eccezione dei guardiani e di Pitch.
Pitch, non è il solito antagonista, oltre ad essere malvagio è anche intelligente e divertente anche perché in profondità possiede un po' di umanità. Vuole solo che la gente creda in lui.